---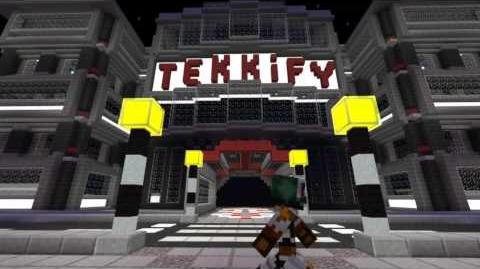 Tekkify is a very large and popular minecraft server that uses the Technic (or "tekkit") modpack and launcher. This wiki is a community made wiki to help new players and older players alike on this great server.
Tekkify is the number #1 tekkit server. Founded and owned by Nentify, the server is maintained by a professional and dedicated staff.
Tekkify is a tekkit server , therefore it requires the Technic modpack, which can be found here.
What is tekkit?
Tekkit is a collection mods that allow you to play minecraft in whole new way. Use advanced technology and magic to build and destroy as you see fit, with your friends.
Ip address - play.tekkify.com
The tekkify website and forum can be found here.
I've Been Banned!? If you've been banned on the server, you can submit a ban appeal on the forums here. You can expect a reply within 24 hours.
---
---

Tekkify wiki has been outdated with the new map release and we are calling on all players with a skill in writing or even a ability to gather ingame pictures to help update it.
For more info on how to help look here.
---
How long do you on average play tekkify daily?
---